Our senses have always been "mediated" – the sound can't be heard without the "medium" of water or air. With more recent enhancements of immersive and sensing technologies, our 'sensoriums' have intensified and become more mediated than ever before (Caroline A Jones, 2006). The 'constructivist' potential of the sound has been used to a large extent in music or radio, whereas 'experiential' capabilities such as sensual and immersive properties of the sound have been mainly explored by art practices that emerge outside of purely musical environments.
RIXC Garden's Hearing Notes is The Live Concert program at the RIXC Greenhouse exploring the sound as a medium extending human hearing limits and augmenting our listening experiences. The artists and musicians of this program use field recordings of our changing acoustic environments, transforming the sounds of nature objects into subjective perceptions and time-related phenomena, and experiment with the sampling rates of frequencies beyond human hearing…
The Live GreenHouse Concert will feature sound art performances by emerging and well-known Latvian artists, composers and musicians from RIXC Riga (LV) and MPLab Liepaja (LV): Krista Dintere (LV). All Strings Detached (2020), and Reflections, Cycles and Transformations (2021) / Ivo Taurins (LV). Noise Technocracy (2020), and Cockroaches in My Head (2021) / Lauris Smits (LV). Peripheral Vision (2021). The official Ars Electronica 2021 page of the Hearing Notes concert.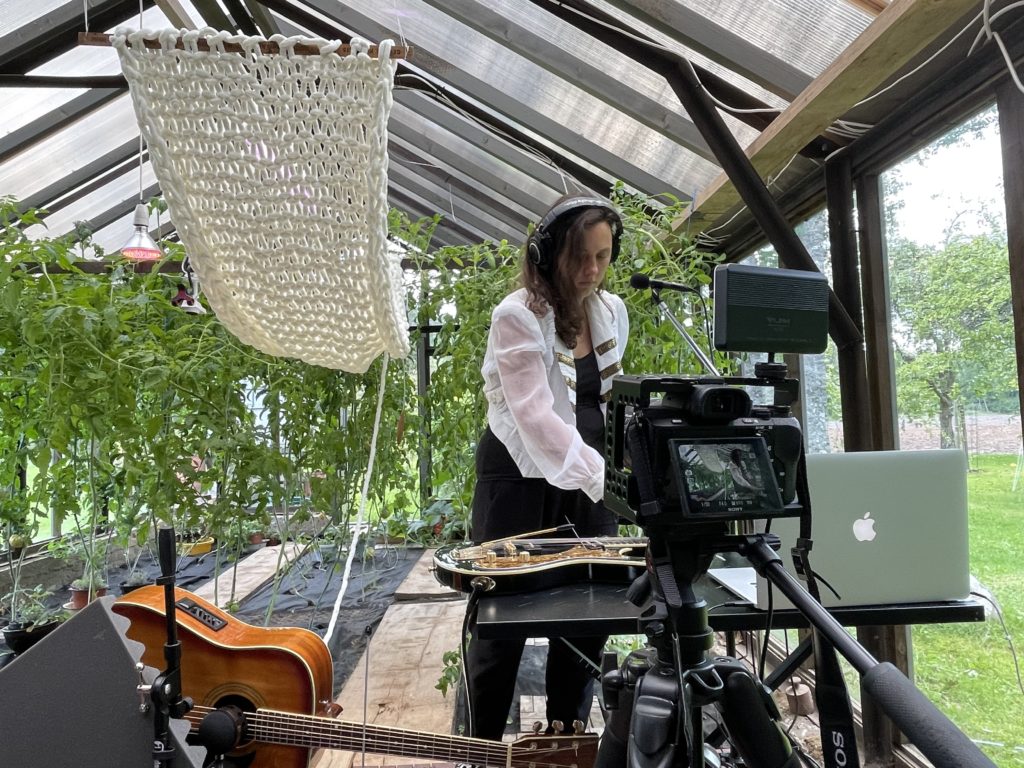 Krista Dintere is new media artist from The Artist Research Lab (MPLab) of Liepaja University, Latvia, working in the fields of sound art, experimental composition, media arts and creative research. Krista holds MA from Liepaja University where she currently is a lecturer in New Media Art program. In her artistic practice Krista actively participates in new media and sound art exhibitions, projects and festivals in Latvia, Lithuania, Estonia, Italy and Poland, her work has been exhibited in RIXC Gallery, "Light Festival" in Riga, and other venues. Website: http://dintere.mplab.lv/ and https://soundcloud.com/dintere/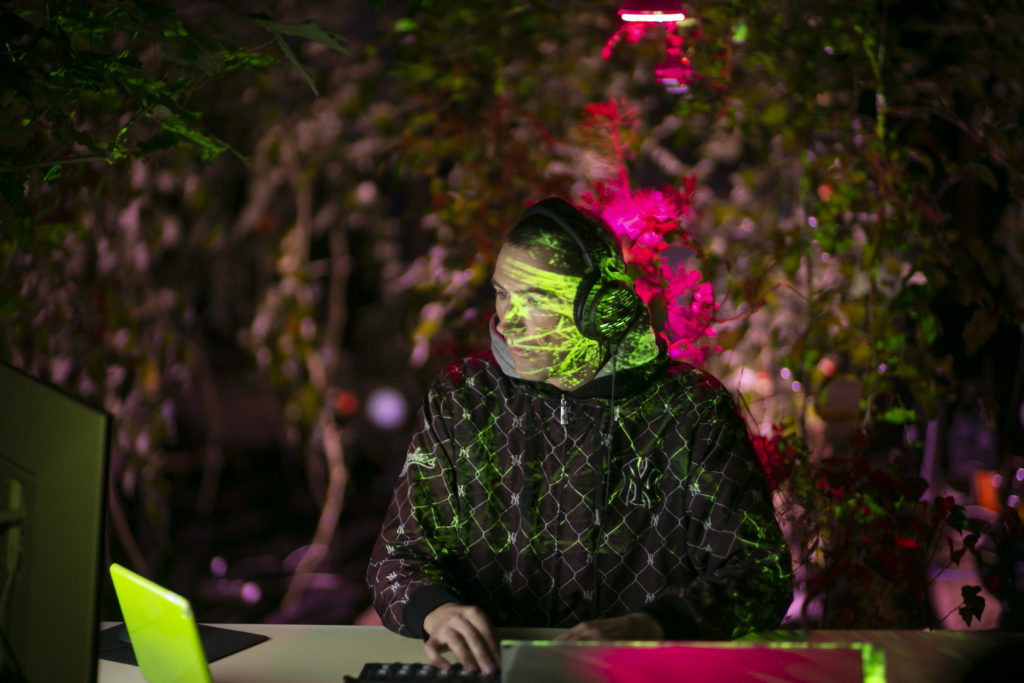 Ivo Taurins is Riga based sound artist. Ivo holds MA in New Media Art from Liepaja University. He is teaching sound art in New Media and Audiovisual Arts MA program at Liepaja and RISEBA joint MA program, and works at the Latvian State Radio. He also has studied sound art at the Bauhaus-University Weimar, Media Art and Design Master's program, Electro-Acoustic Music and Experimental Radio Studies subprogram, and has done his internship on "room acoustics" in the German company Müller-BBM GmbH. In his artistic practice, he has participated in various exhibitions, concerts and festivals in Latvia, Germany, Finland and elsewhere.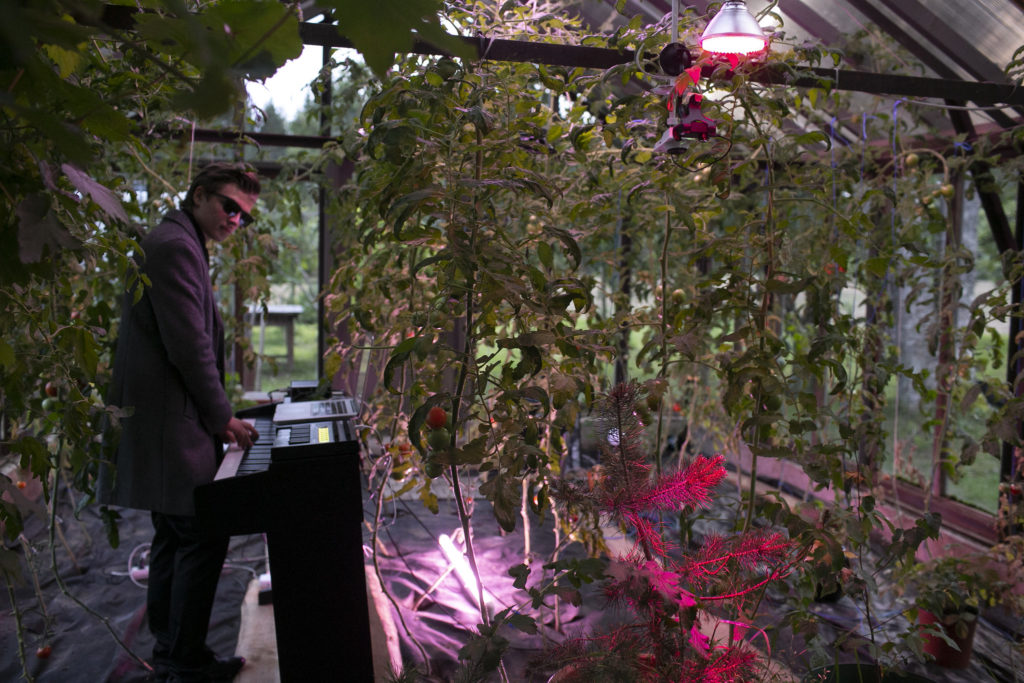 Lauris Smits is Riga based emerging musician who is interested in electronic music inspired by the sound structures of natural environments, transformed and post-processed into the ambient and/or ar/rhythmic musical compositions.
Produced by RIXC for RIXC PostSensorium festival, premiered at the Ars Electronica festival.
Curators: Rasa Smite, Raitis Smits (RIXC / LV)