Meandering between different realities, actual, hybrid and virtual, RIXC Garden program PostSensorium reflects upon an incessant evolution of the human and "more-than-human" sensoriums conditioned by new technological advancements. Located in a triangulation between three cities – Riga (LV), Boston (US) and Karlsruhe (DE), RIXC Garden program will a Virtual PostSensorium room for spatial webVR experiences and networked interactions.
Virtual PostSensorium room will display the immersive web-based artworks that explore and combine sensory perception and experiential practices, as well as generative media and speculative fiction to redefine sensorial apparatus and project a futuristic outlook of intertwining relationships between the actual and virtual, organic and artificial, natural and techno-social, human and more-than-human..
The WebVR space features the Atmospheric Forest (2020) by Rasa Smite (LV) and Raitis Smits (LV); a VR/360-video that immerses the viewer into a pine tree forest affected by drought due to climate change and visualizes fragrant emissions revealing the complex relations between terrestrial and atmospheric ecosystems (http://smitesmits.com/AtmosphericForest.html).
The PostSensorium WebVR space also features Feed (2021) artwork by Weilu Ge and Kelon Cen (CH/US), as well as the Plantfluencer Grazing (2021) artwork by Pohao Chi (TW/US). The official Ars Electronica 2021 page of the WebVR space.
These artworks are also featured at the RIXC garden's Stranger Senses exhibition, however, the WebVR space offers a unique opportunity to see the artwork original versions as web-based VR environments.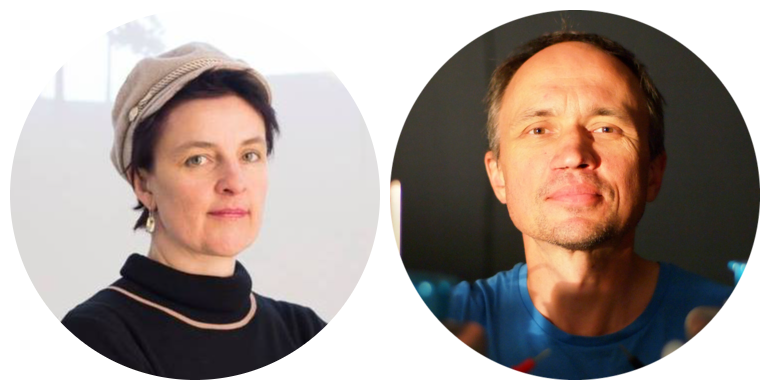 Atmospheric Forest (2020), Rasa Smite, Raitis Smits (LV).
Atmospheric Forest visualizes the complex relations between a forest, climate change and the atmosphere. It is an outcome of a three-year artistic research project on Pfynwald, an ancient Alpine coniferous forest.
Trees emit large amounts of volatile organic compounds that we can sense as a habitual scent of the forest. Scientists have long known about the link between the fragrant forest. While some believe that the strong smell of a pine forest indicates that climate change can be limited, others suggest that the volatile emissions could make global warming worse.
Atmospheric Forest reveals patterns of this complexity by visualizing the data of volatile emissions and resin pressure in pine trees. To create the Atmospheric Forest, the scientific laser scanner was used to scan the Pfynwald in point cloud. The viewer can navigate through the emitting trees of virtual forest, observe the forest from the bottom up, and follow the path through the tree trunk to get far up above the emitting forest, experiencing the interactions between the terrestrial ecosystems and atmosphere.
Rasa Smite is an internationally acknowledged artist and cultural innovator, working at the intersection of art, science and emerging media since the mid-1990s. She is co-founder of RIXC Center for New Media Culture in Riga (Latvia) and co-curator of the annual RIXC Art Science festivals, and also in her artistic practice, Rasa works together with Raitis Smits as an artist duo (http://smitesmits.com). Currently she is a professor in Liepaja University's New Media Art program, and a visiting lecturer at ACT at MIT, Boston.

Raitis Smits, is artist and curator, co-founder of RIXC, associate professor at the Art Academy of Latvia and visiting lecturer at ACT at MIT, Boston. In his artistic practice working together with Rasa Smite as an artist duo; their work has been shown in Ars Electronica Center (AT), ZKM (DE), HeK (CH), MIT Center for Theoretical Physics, Venice Architecture Biennale, and other venues. Awarded locally and internationally with PRIX Ars Electronica 1998, Award of Excellence from Ministry of Culture 2019; twice nominated for Purvitis Prize (LV), and more recently are among final (art and science) nominees of Falling Walls – Science Breakthrough of the Year 2021.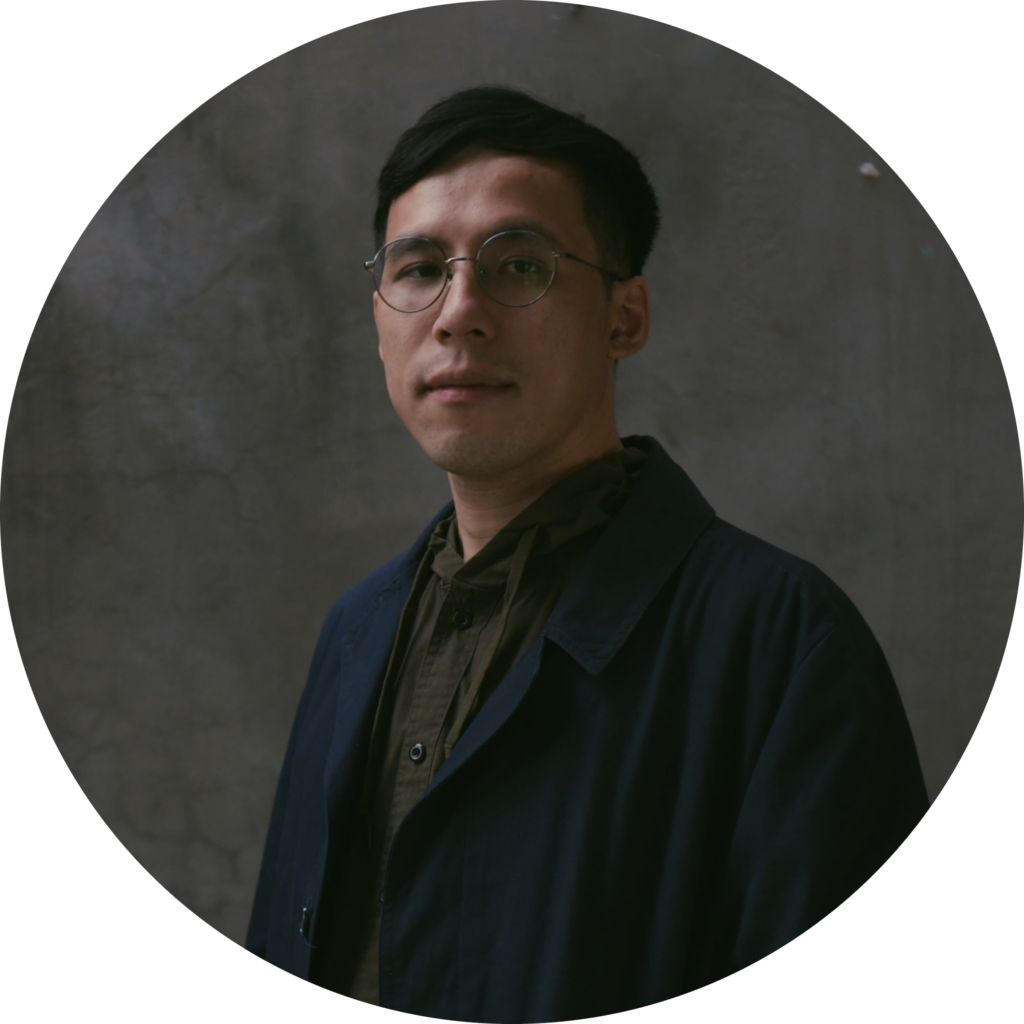 Plantfluencer Gazing (2021), Pohao Chi (TW/US), 06:00mins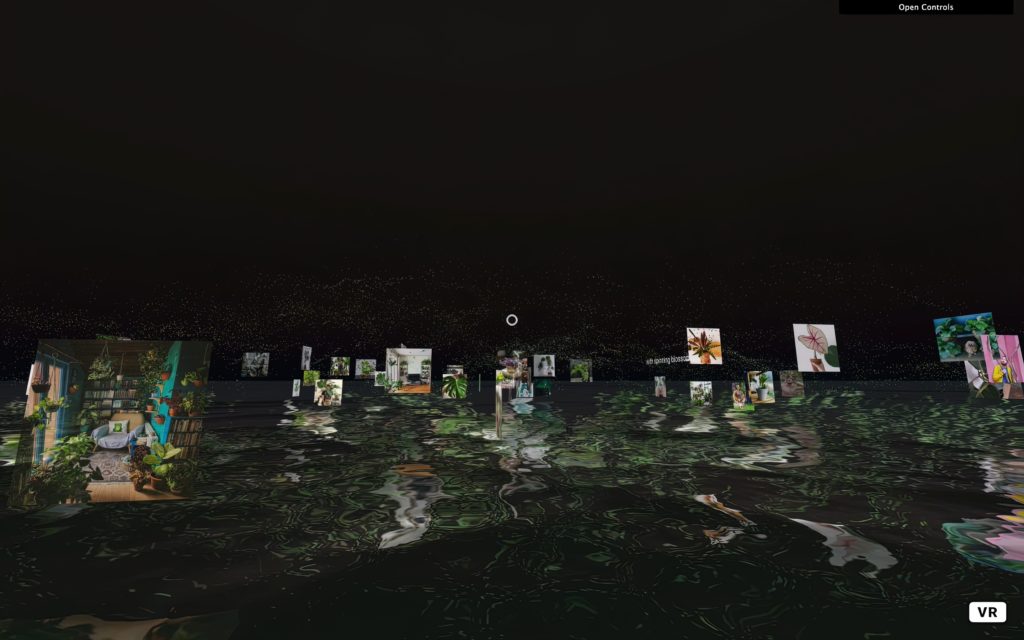 How to build up a symbiotic relationship with evolving entities constituted of information patterns? Is decentralization only an illusion in terms of existing infrastructure? In this project, I dove deep into the fields of the Internet and gathered the most popular hashtags of instagrammable plants through algorithms to explore connectivity and collectivity. With WebVR and sonification programs, I created a multichannel installation that links physical and virtual entities, public and private spaces, digital and analogous experiences.
The COVID-19 pandemic has made people more eager to build up the ideal home life when social interactions are constrained, but is there a normalized common for such a spectacle beyond the limits of time and space? We simultaneously see others and ourselves when scrolling down newsfeeds on pervasive screens, which creates an enviable imagined network that emphasizes the concept of "similarity breeds connection." Particular species from predominantly and variously subtropical origin, for instance, Monstera Deliciosa, have become symbols of certain kinds of lifestyle. They can stay invisible within contemporary indoor environments while being eye-catching on social media around the world. It parallels the fact that connectivity is an exotic term and represents homophily with digitality.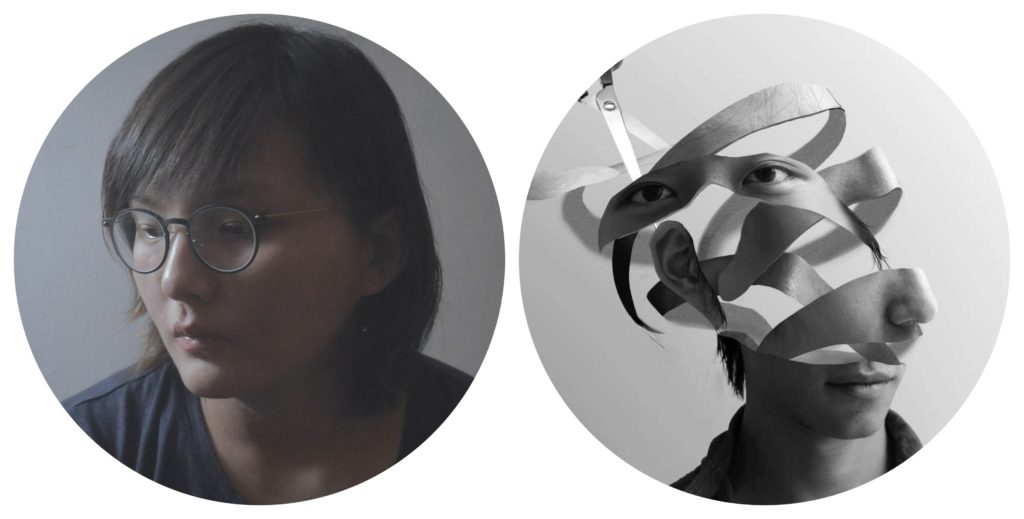 Feed (2021), Weilu Ge and Kelon Cen (CN/US), 08:55mins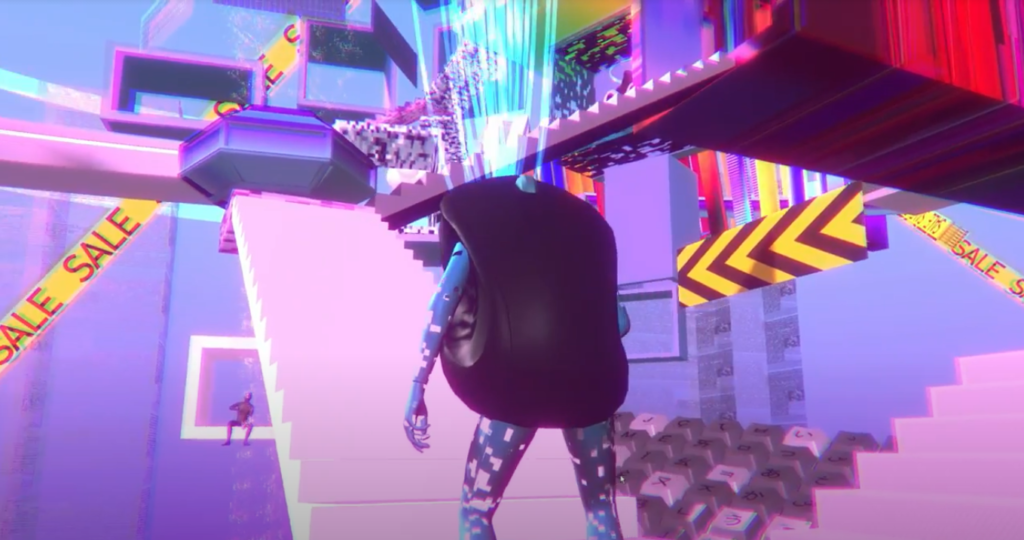 Doppelgänger V – FEED is an interactive web experience that explores the notion of the self and the fragmented existence of bodies and sensoriums. The series of artistic narratives also further questions how the bodies became illusory forms between the digital and the physical, the artificial and the organic. The main character is a mouse man figure with many wires attached to its head that accumulates through time. FEED is part of an ongoing Doppelgänger project series that explores the human condition in a futuristic dystopia where machinery analysis and prediction of our mind become possible, and data monetization becomes uncontrollable, the discrepancy between machines and humans become blurred. 
Concept + Development: Weilu Ge, Kelon Cen
Music/Tech Direction: Weilu Ge
Art/Design Direction: Kelon Cen
Produced by RIXC in collaboration with ACT in MIT for RIXC PostSensorium festival, premiered at the Ars Electronica festival.
Curators: Rasa Smite, Raitis Smits (RIXC / LV)