…to live means first and foremost to look, taste, feel, and smell the world around us.

Emanuele Coccia, 2016
With more recent enhancements of immersive and sensing technologies, our 'sensoriums' have intensified and become more mediated than ever before. Art and concepts (that are our "strange tools" – coined by contemporary philosopher Alva Noë (2015)) are perfect instruments to stimulate our perception. By drawing upon prior experience, cultural shifts and technological advancements, art becomes a medium that creates new and transformative experiences so crucial for reorganizing ourselves. As contemporary art historian, curator and author Caroline A Jones has put it, "what we want art to reorganize us into, also changes" (2016). 
Stranger Senses screening program is an immersive exhibition and hybrid screening program featuring work by young and emerging artists who are at the forefront interrogating novel sensing and artistic tools. It is part of the Ars Electronica 2021 PostSensorium Garden Program and a physical screening in the Bartos Theatre of the ACT program at MIT in Boston, US in early September, 2021.
Curated by Rasa Smite (RIXC/LV).
Artists and artworks include: Kwan Q Li (HK/US). Insomniac/Amnesiac (2021) / Pohao Chi (TW/US). Plantfluencer Gazing (2021) / Weihan Jiang (CN/US). Vacuum (2021) / Weilu Ge (CN/US) and Kelon Cen (CN/US), Feed (2021) / Ieva Viksne (LV). SYNK IN (2019) / Jung Eun Lee (KR/DE). Biotope (2021).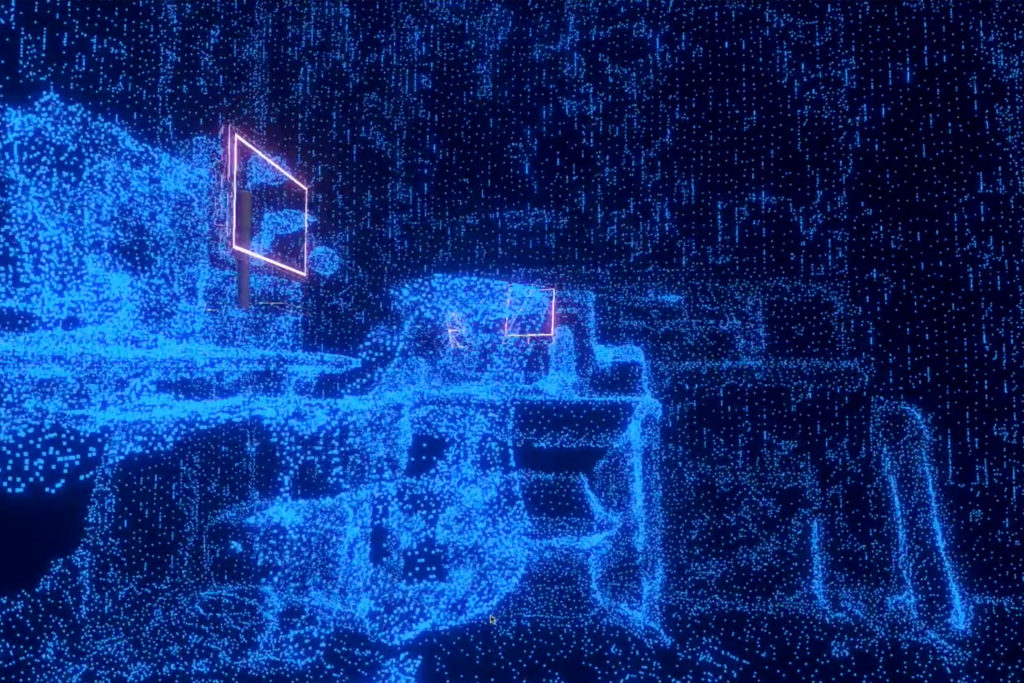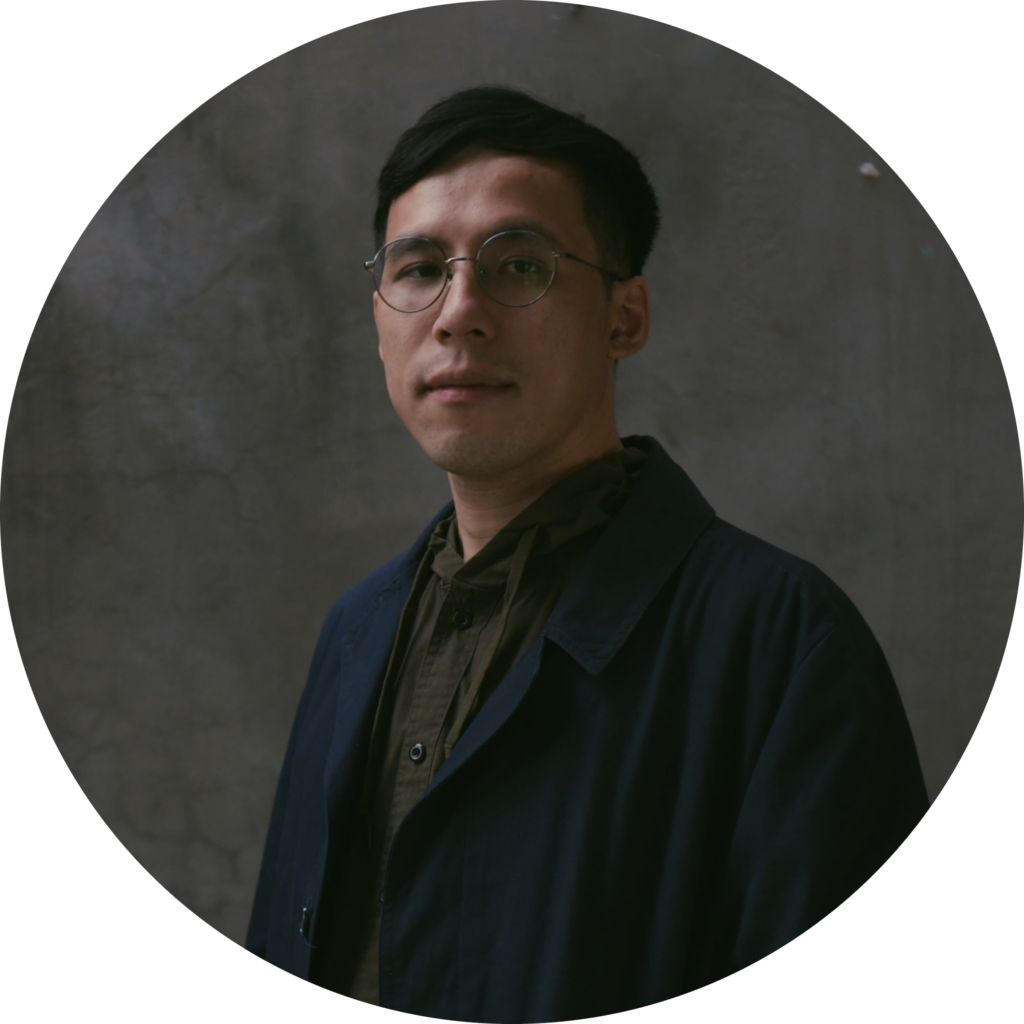 Plantfluencer Gazing (2021), Pohao Chi (TW/US), 06:00mins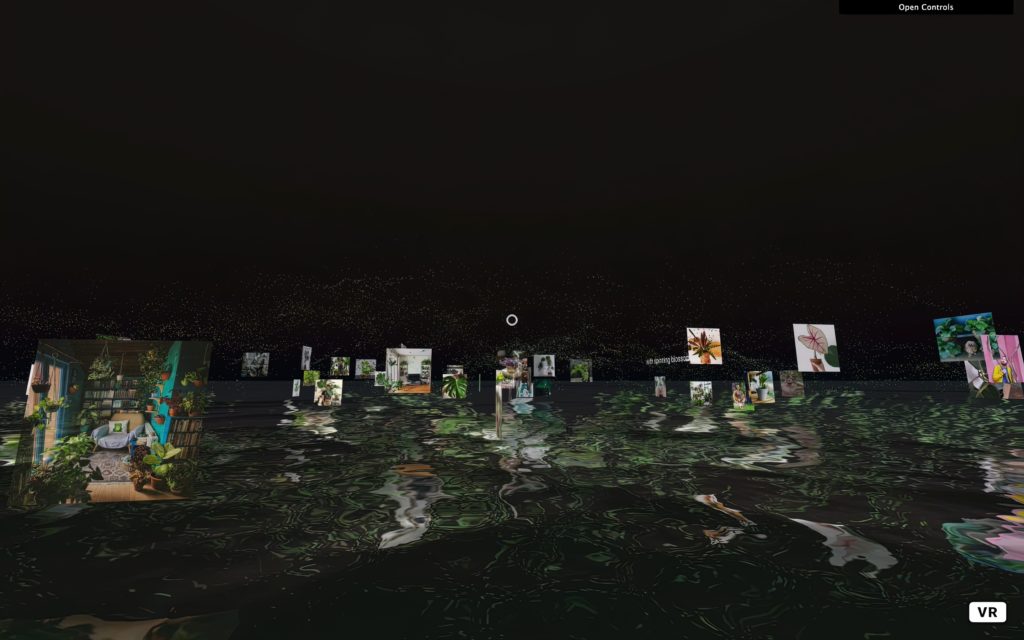 How to build up a symbiotic relationship with evolving entities constituted of information patterns? Is decentralization only an illusion in terms of existing infrastructure? In this project, I dove deep into the fields of the Internet and gathered the most popular hashtags of instagrammable plants through algorithms to explore connectivity and collectivity. With WebVR and sonification programs, I created a multichannel installation that links physical and virtual entities, public and private spaces, digital and analogous experiences.
The COVID-19 pandemic has made people more eager to build up the ideal home life when social interactions are constrained, but is there a normalized common for such a spectacle beyond the limits of time and space? We simultaneously see others and ourselves when scrolling down newsfeeds on pervasive screens, which creates an enviable imagined network that emphasizes the concept of "similarity breeds connection." Particular species from predominantly and variously subtropical origin, for instance, Monstera Deliciosa, have become symbols of certain kinds of lifestyle. They can stay invisible within contemporary indoor environments while being eye-catching on social media around the world. It parallels the fact that connectivity is an exotic term and represents homophily with digitality.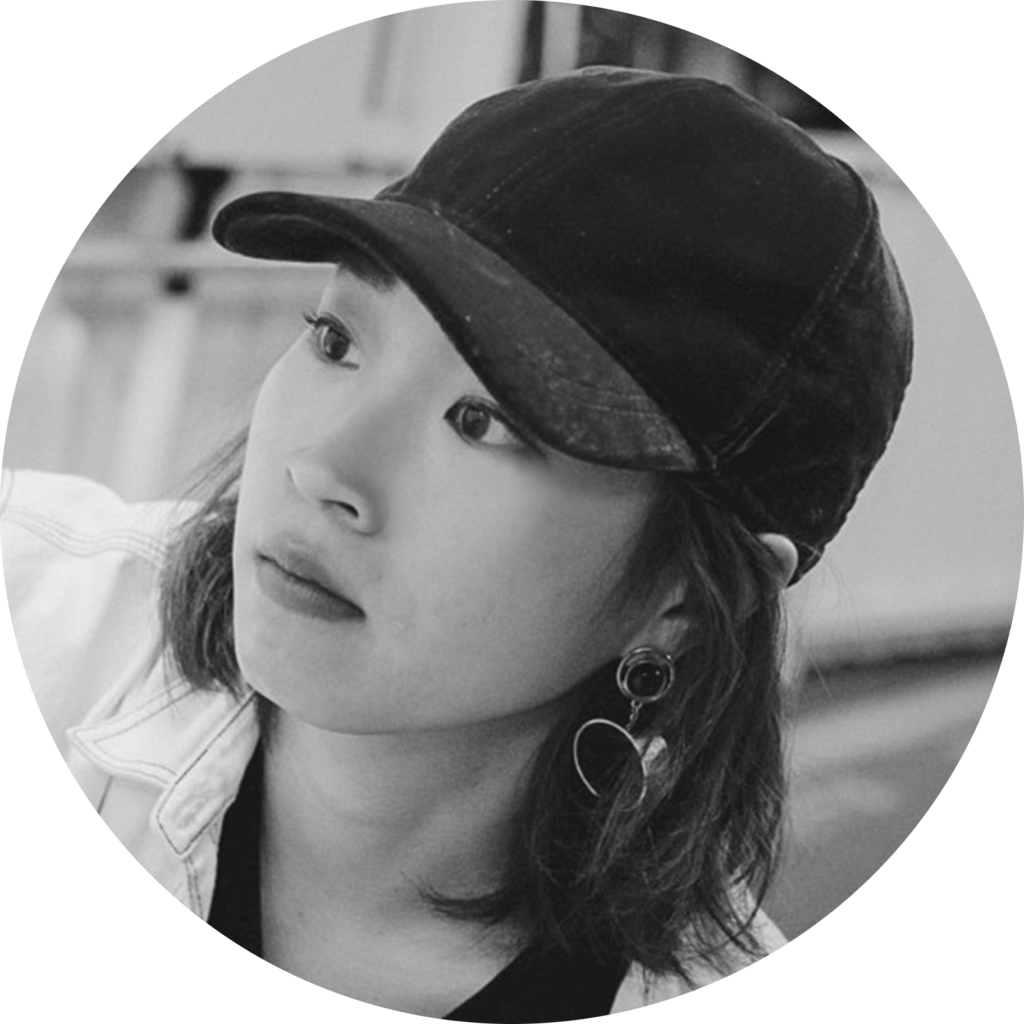 Insomniac/Amnesiac (2021), Kwan Q Li (HK/US), 10:40mins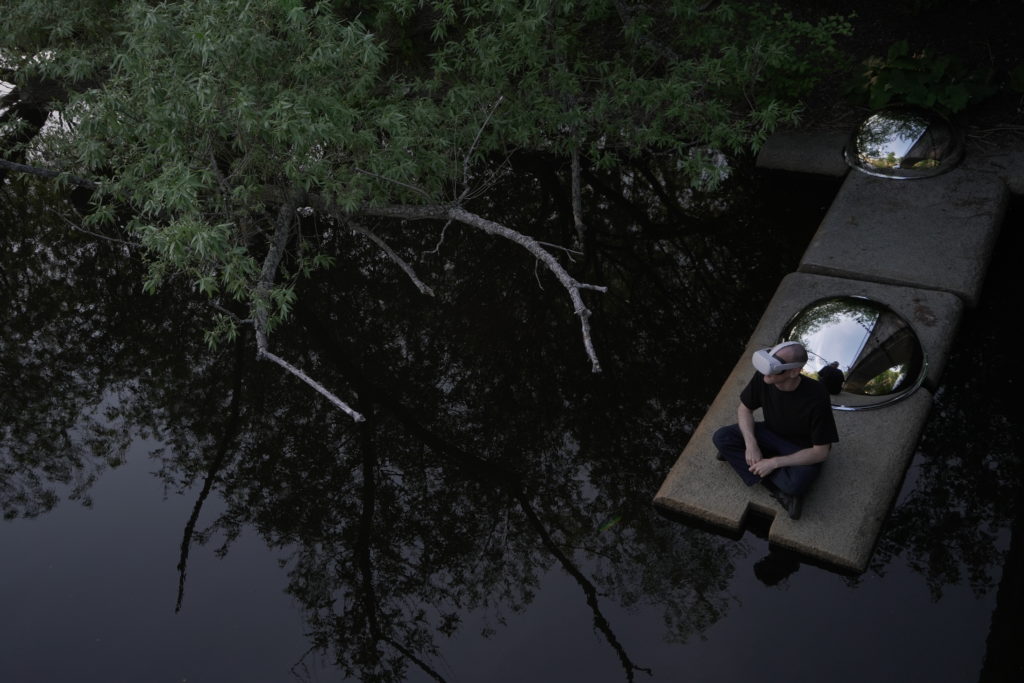 Insomniac/Amnesiac is a mixed-media VR installation that meanders the boundaries of human and artificial intelligence, dream and allegory, cinematic and virtual realities. The durational, virtual-reality display is an uninterrupted interpolation of two parallel circular projections tinted with solar and lunar hues. They are a metaphoric visualisation of the flattened linearity of time as described in the story, a new era of simultaneous witnessing the sun and the moon. The moving images are products of an artificial neural model trained through revised style-based generative adversarial networks (style 2GAN). The generative image model utilises a customised data set of existing accidental images which were taken by mistake, the accidental release of shutters. A non-VR version is presented in this screening.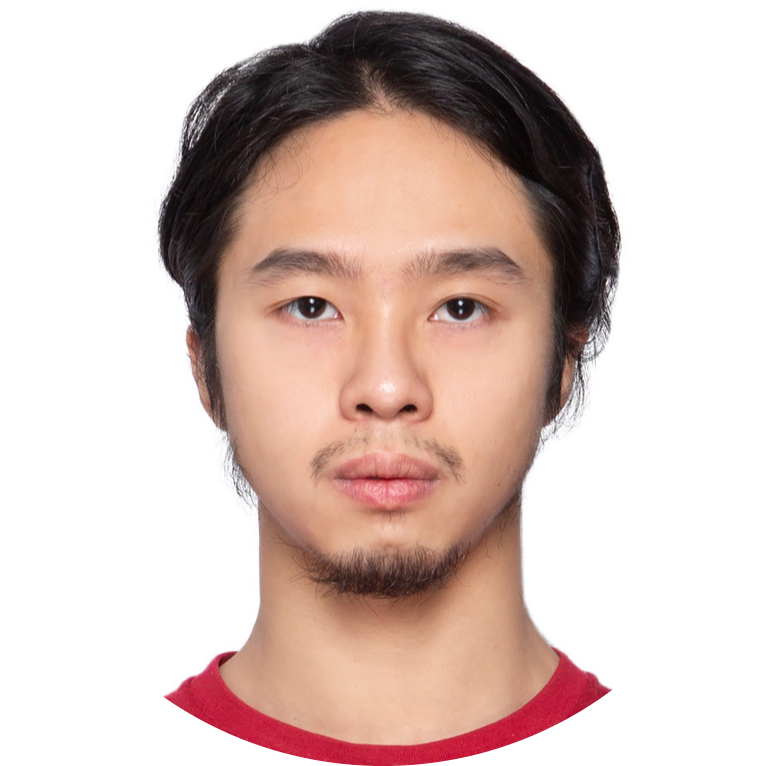 Vacuum (2021), Weihan Jiang (CN/US), 7:05mins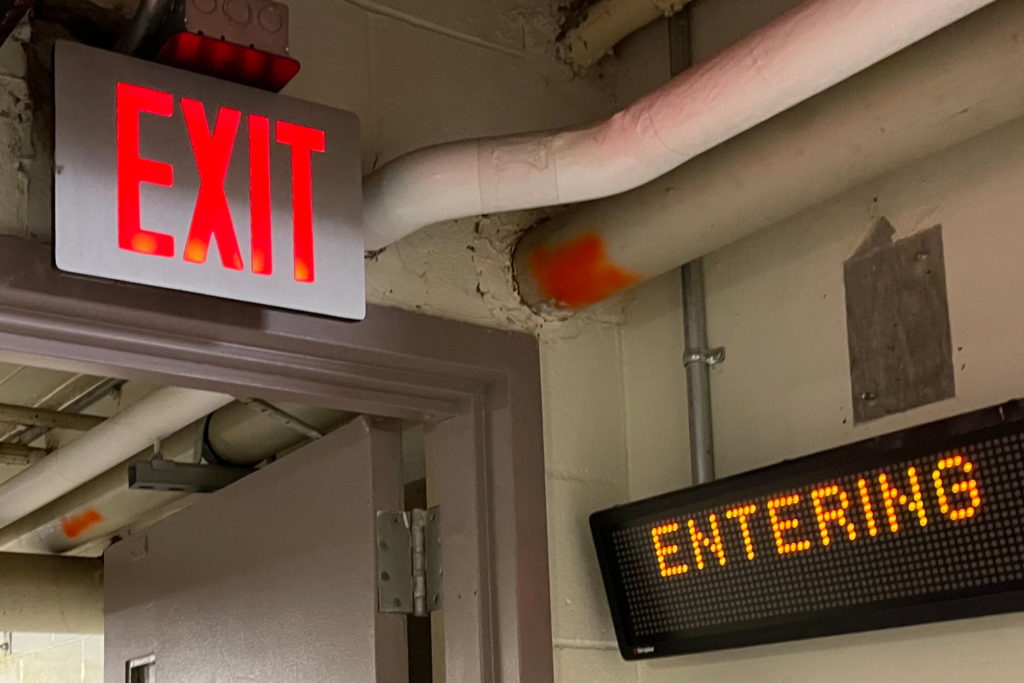 The project starts with the investigation on the history of area four in Cambridge, where the MIT campus is built on. The whole land was reclaimed from Charles River around 200 years ago due to the expansion of Boston city. The crowded buildings are left empty on the weekends, silently announcing its dominance over the land.
The recordings are taken horizontally and vertically from various buildings in the MIT area. Horizontal sounds are mostly coming from the outside of buildings, where the breathing takes place. Vertical sounds are mostly taken in the infinite corridor under MIT, which forms an inorganic mycorrhizal network that connects each building. Silences are inserted periodically as a symbolic reference to the geological survey that relies on the propagation of sound waves through the crust. The loud sound used in seismic surveys interrupts the local ecosystem. Ironically, silences in the city hint on some sort of abnormalities, be it the pandemic or the recession. In the illusion of sustainable growth as an antidote to ecological crisis, what is the city for? And who really lives in the city?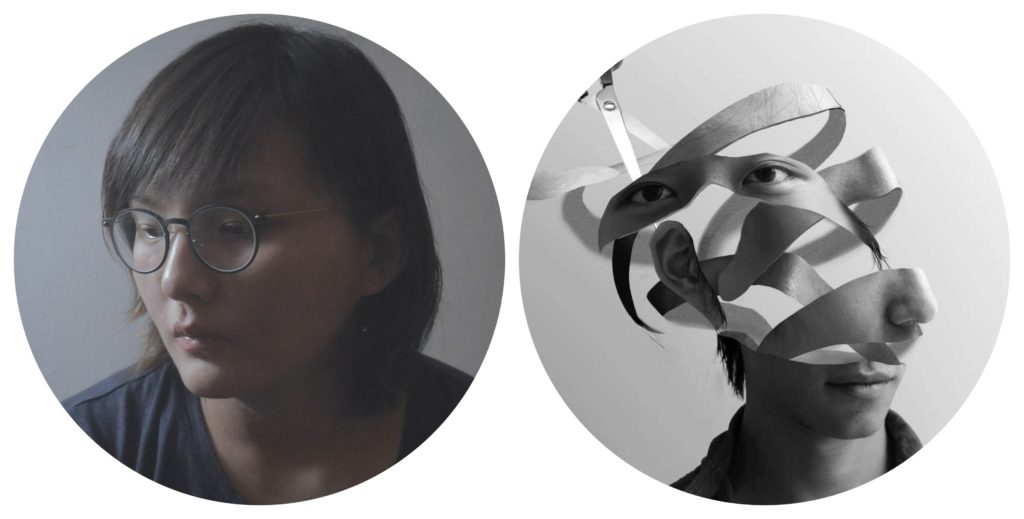 Feed (2021), Weilu Ge and Kelon Cen (CN/US), 08:55mins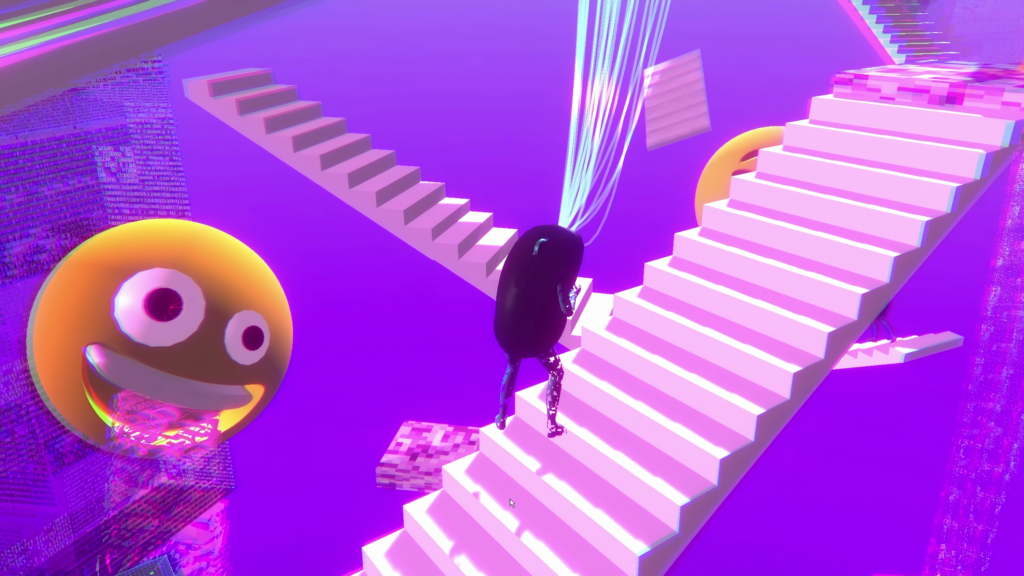 Doppelgänger V – FEED is an interactive web experience that explores the notion of the self and the fragmented existence of bodies and sensoriums. The series of artistic narratives also further questions how the bodies became illusory forms between the digital and the physical, the artificial and the organic. The main character is a mouse man figure with many wires attached to its head that accumulates through time. FEED is part of an ongoing Doppelgänger project series that explores the human condition in a futuristic dystopia where machinery analysis and prediction of our mind become possible, and data monetization becomes uncontrollable, the discrepancy between machines and humans become blurred.
Concept + Development: Weilu Ge, Kelon Cen
Music/Tech Direction: Weilu Ge
Art/Design Direction: Kelon Cen
SYNK IN (2019), Ieva Vīksne (LV)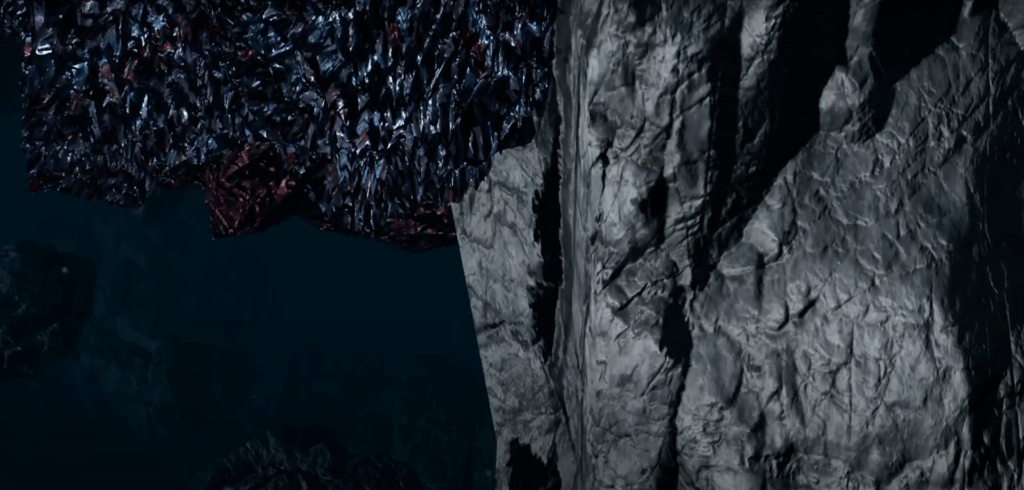 Artwork SYNK IN explores biometric data – brain waves – reading devices as an interface in a virtual reality environment. The user has the opportunity to immerse in the depths of both the water and their own mind. Experiencing seeming control over the ongoing process, the user is given the chance to see what actual power they have over their mind and the flow.
Biotope (2021), Jung Eun Lee (KR/DE)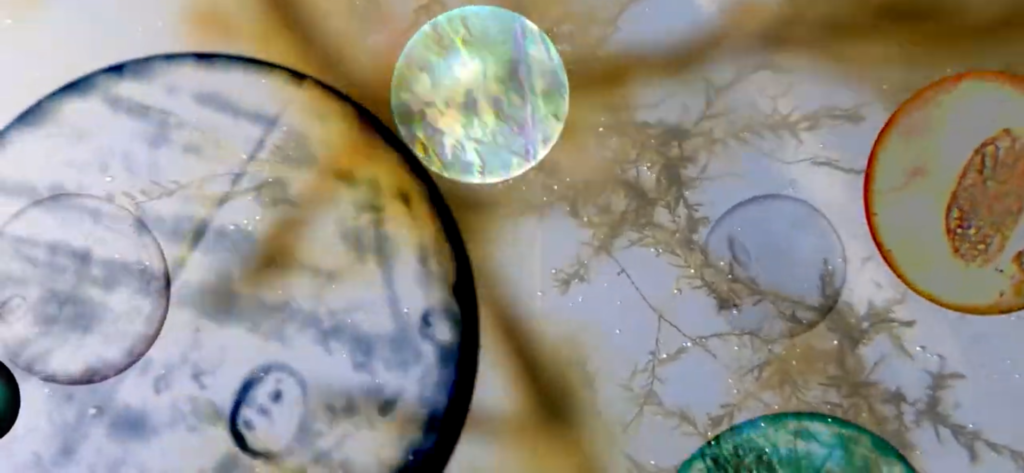 The artwork features a collection of photos, videos, and ecospheres which the artist took in various lakes, rivers, bogs, seas, and lagoons in Germany, France, South Korea, and Lithuania. Even if the materials are gained from different regions, the water environment and the microscopic world in them are the same, which in the artwork is replaced by the view of the human world.
The Stranger Senses immersive exhibition is produced by RIXC in collaboration with ACT in MIT for RIXC PostSensorium festival, premiered at the Ars Electronica festival. The on-site screening took place in Bartos Theatre of ACT in MIT, Cambridge, US, on September 8, 2021, at 7:00 PM.
Curators: Rasa Smite, Raitis Smits (RIXC / LV)